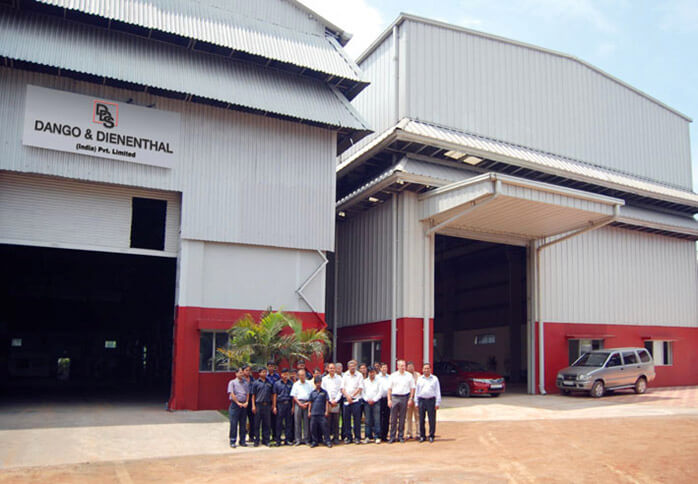 D&D India Workshop at Howrah, Kolkata, West Bengal
Hencon India's sister company, Dango and Dienenthal India Pvt. Ltd. (D&D India) has a fully equipped vehicle manufacturing workshop in Howrah, Kolkata, West Bengal.
From this workshop we have manufactured over 20+ nos. of material handling and transport special vehicles and equipment for the Indian Aluminium and Indian Steel & Forging Industries.
Hencon India and D&D India work in synergy for all manufacturing and service projects in India. Hencon India's senior management team is responsible for all operation at D&D India Workshop.
For more information, please
click here.